Washing Machine Repair Services
Cleaning dirty laundry is an extremely tedious task, which has been made a lot simpler with the use of washing machines. However, like most other machines, these appliances are also in need of regular repair and service to gain maximum efficiency and long life. Even if you own the washing machine from one of the top brands, you will face some issues with its performance after a few years of usage. But you do not need to worry about getting the appliance serviced or repaired in an efficient manner. You can call us to let us know about your specific need and we will immediately dispatch a technician to take care of the same.
Top Quality Washing Machine Repair Services | Washing Machine Repair Services In Dwarka
We are a completely customer oriented company and hence our primary objective is to serve you in the most efficient and satisfactory manner. In keeping with the same we employ only the best technicians proficient in handling almost any type of complaint for all major brands of washing machines. These technicians are expert in not only thoroughly servicing the appliances but also rectifying any faults that might be hindering their optimal performance. Irrespective of the type of problem, our technicians can be trusted to provide permanent solution for them in a timely and cost effective manner.
Peace of mind for you and your family.
Fast Solution AC Repair has been repairing AC systems for more than 10 years. We want you to be cool and comfortable, and we'll guarantee any repairs we make through a one-year warranty.
Our Contacts
H.no 53a, Block-a,gali No.16a, Pali Propertiy, jay Vihar Phase-3, Near Dwarka Mor, harpool Vihar Baprola, Nagafgarh, south West Delhi,Delhi-110043

Monday-Friday
7:00 AM - 10:00 PM

Call Us For Services: 9650317837
Quick Enquiry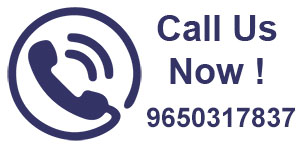 ---