Refrigerator Repair Services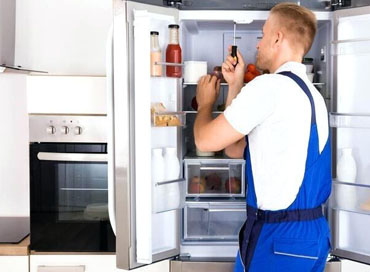 Imagine the scenario where in you switch on your Refrigerator with the hope of getting Yummy food from the sweltering summer heat of Delhi, only to find that it is not working. Your first natural reaction in such a situation is to become panicked and then you move on towards feeling frustrated. But once you accept the situation, the next best thing to do is call our customer service number to book your complaint!
We are one of the most trusted and preferred providers of Refrigerator repair service in Dwarka. We understand your anxiety to get the malfunctioning device up and running in the shortest possible time. That is why we make sure to dispatch our repair technicians to your location well within time. In most cases, we are able to resolve a complaint on the same day, unless your Refrigerator has complex repair needs that might take more time to be carried out in an efficient manner.
Refrigerators have thermally insulated compartments that allow you to store food in your home that would normally not last as long. Extended food storage can be beneficial for your health, savings, and eating preferences. These appliances should maintain a temperature between 37 and 41 degrees Fahrenheit to ensure the reproduction rate of bacteria is slowed enough for the food to be usable.
For most homeowners, the refrigerator is seen as one of the most important kitchen appliances. As the focal point of this area, it is important that you keep it in top shape. Since your refrigerator is used on a daily basis to store meals, preserve ingredients, and keep food cool, make sure you take care of problems quickly. If not, you could end up losing money on food waste, or even suffering illness.
Refrigerator Repair Service | Refrigerator Repair Service In Dwarka
We have created a niche in the field of providing timely, cost effective and lasting Refrigerator Repair Service In Dwarka for all types of problems you might face with your Refrigerator. By hiring our expert services you can be assured of getting the following benefits
Timely resolution of problems in a cost effective manner.
Minimal downtime to reduce the inconvenience of bearing extreme heat.
Efficient and satisfactory repair work that offers great value for money.
Proficiency of handling diverse issues with equal competence .
Easy availability of authentic spares and accessories from top brands.
Best and immediate response to customer complaint and its immediate redressal.
Get The Fast Solution Advantage
Irrespective of the make and brand of your Refrigerator Repair Service In Dwarka, we assure you of the best repair service for the same. Our team of expert technicians possesses the requisite knowledge and the experience to resolve even the most complicated issues quite effectively. In addition we equip them with the latest tools and equipments to further simplify the repair process and ensure that you do not end up feeling hot and frustrated in the summer heat due to the lack of efficient repair facilities.
Why Choose Us
We are a leading provider of Refrigerator Repair Service In Dwarka and have catered to the diverse needs of countless customers. Our commitment towards ensuring 100% customer satisfaction, has led to make every effort to serve each individual customer in the best and most efficient manner. We make sure that our technicians use the latest tools and equipments to carry out the various repair tasks with greater efficiency and better results. Our service charges are also quite reasonable and we constantly work towards improvising our facilities to provide you the best value for money.
Best Services At Affordable Prices
Whether your hire us for best Refrigerator Repair Service In Dwarka, Delhi or for any repair task, we assure you of great competence and efficiency in every manner. We charge only a reasonable amount based on the nature of complaint and the time and efforts required by the technicians to rectify the same, making us the first choice of people seeking best services at affordable prices.
Peace of mind for you and your family.
Fast Solution AC Repair has been repairing AC systems for more than 10 years. We want you to be cool and comfortable, and we'll guarantee any repairs we make through a one-year warranty.
Our Contacts
H.no 53a, Block-a,gali No.16a, Pali Propertiy, jay Vihar Phase-3, Near Dwarka Mor, harpool Vihar Baprola, Nagafgarh, south West Delhi,Delhi-110043

Monday-Friday
7:00 AM - 10:00 PM

Call Us For Services: 9650317837
Quick Enquiry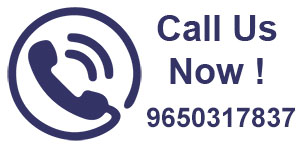 ---