RO Repair Services
Given the high level of contamination and ever increasing water pollution, RO water purifiers have become a necessity in every household. However, if these appliances stop functioning as expected, they can put the health and well being of your entire family under great risk. We understand this fact fairly well and hence do not waste any time in sending across our best technicians to resolve any complaints of RO filters. With our service centers operating in all major localities of north-west Delhi, we are just a phone call away in case you need to get your RO system checked, serviced or even repaired in a efficient and reliable manner.
RO Purifier Repair Services | RO Purifier Repair Services In Dwarka
We are fully aware of the significance of getting clean drinking water and hence make sure that our technicians are capable of not only diagnosing but also resolving almost any issues with an RO system in a timely and satisfactory manner. In case, they feel the need to replace any part or spare, they will do so only after informing you about the same and getting your approval to go ahead with the replacement task. To help cut down the repair time, we even provide the best quality spares and accessories for different RO systems at the most reasonable rates.
The RO system installed in your home or office is not only a source of clean drinking water, but rather a source of health. The innovative technology used by these systems not only helps in eliminating the different types of impurities that contaminate water but also enhances the quality of the water to turn it into the nectar of life. However, if your RO system is not working properly and you are seeking a reliable provider of RO repair service in Dwarka, then we are just a call away.
Customer Delight being our motto, we invest considerable time and capital in identifying and choosing the right brands, products and services for all your cooling needs - be it at home or at office.
One Stop Solution Provider
Many times your RO might stop working just because it has not been services well in time. In such situations also, you can rely on us to provide the best RO service in Dwarka, Delhi. Our expert technicians are not only capable of carrying out any RO repair tasks in the most efficient manner but also offering the most efficient service facilities for all models from the top brands. We even maintain an inventory of authentic spares and accessories for the various models to make the repair and service tasks simpler and less time consuming.
Why Choose Us
We are a leading provider of RO repair service in Dwarka and have catered to the diverse needs of countless customers. Our commitment towards ensuring 100% customer satisfaction, has led to make every effort to serve each individual customer in the best and most efficient manner. We make sure that our technicians use the latest tools and equipments to carry out the various repair tasks with greater efficiency and better results. Our service charges are also quite reasonable and we constantly work towards improvising our facilities to provide you the best value for money.
Best Services At Affordable Prices
Whether your hire us for best RO service in Dwarka, Delhi or for any repair task, we assure you of great competence and efficiency in every manner. We charge only a reasonable amount based on the nature of complaint and the time and efforts required by the technicians to rectify the same, making us the first choice of people seeking best services at affordable prices.
Peace of mind for you and your family.
Fast Solution AC Repair has been repairing AC systems for more than 10 years. We want you to be cool and comfortable, and we'll guarantee any repairs we make through a one-year warranty.
Our Contacts
H.no 53a, Block-a,gali No.16a, Pali Propertiy, jay Vihar Phase-3, Near Dwarka Mor, harpool Vihar Baprola, Nagafgarh, south West Delhi,Delhi-110043

Monday-Friday
7:00 AM - 10:00 PM

Call Us For Services: 9650317837
Quick Enquiry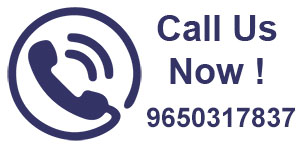 ---